Well, that was a week and a half.  Meanwhile, the newsletter is growing. We are now at 260 subscribers. Welcome to newbies. This week, I am experimenting with shorter video clips to see if they are more valuable. Will share the results.
Time ⏰:
We are happy to spend a decade on making a business work. But unwilling to spend a week or so on the idea. Hmmm. Watch this on getting product market fit.
---
Money 💰:
If you are the only one to do what you do, you decide the price, not the market. This book is all about being a category pirate. Be a category of one.
---
Mojo 🥰:
Chase the mojo, not the money. In this quick video clip, a Sci-Fi writer tells you how much he got paid in the first 10 years. But he loved every second.
---
Deeper Dive:
Time ⏰:
Legendary Silicon Valley investor explains why he won't invest in any business that is not 10X easier, 10X cheaper, etc. In essence, does the market want it?
"The only thing that matters is getting to product/market fit."
Money 💰:
Don't be busy. Be the only one.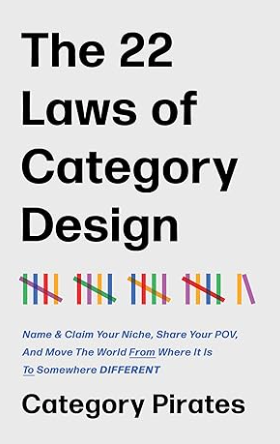 Mojo 🥰:
Ray Bradbury shares his earnings in the first decade. All is possible when you fall in love with the process of getting better.