Three-minute read.
1 new subscriber. 73% open rate last week.
From today, the Three Wins newsletter will go out on Saturday mornings. Eek.
---
This morning, I want to share my process for launching an online product in 2024. I want to make these 3 minutes as useful as I can.
I will walk you through the process:
- Before I launch anything, I will beta-test it.
- How that works in real life.
- How will I price it.
- How will I launch it.
- How does it sit within the whole business.
That kind of stuff.
---
1. My framework for everything is:
Life easier. Life harder.
I think about that before I hire someone. Before I decide what my time is best spent on. It's not perfect, but it is a guide.
(In terms of exercise, doing hard things provides for an easier life in the end. So, the opposite framework applies.)
But as a rule of thumb, I don't want to add complexity to my life. If I launch one thing, I must stop another.
I asked Joe for a breakdown of all the courses that we did last year. Five of them were responsible for 80% of the revenue. The top three were responsible for most of the income. The rest took up big chunks of time but were not big hits.
I will keep selling all our old courses, but my focus will turn to doing fewer courses but making them more useful. If I do that, they will generate more income. Word of mouth is the best advertising ever invented.
My strategy for my trilogy of courses:
1. Attention. How specific writing gets it.
2. Audience. How the unique few newsletters build it.
3. Growth. How learning the art of launching delivers it.
The first course will be how to get attention because, without that, you can't do the other two. Each course will be a stepping stone to the next.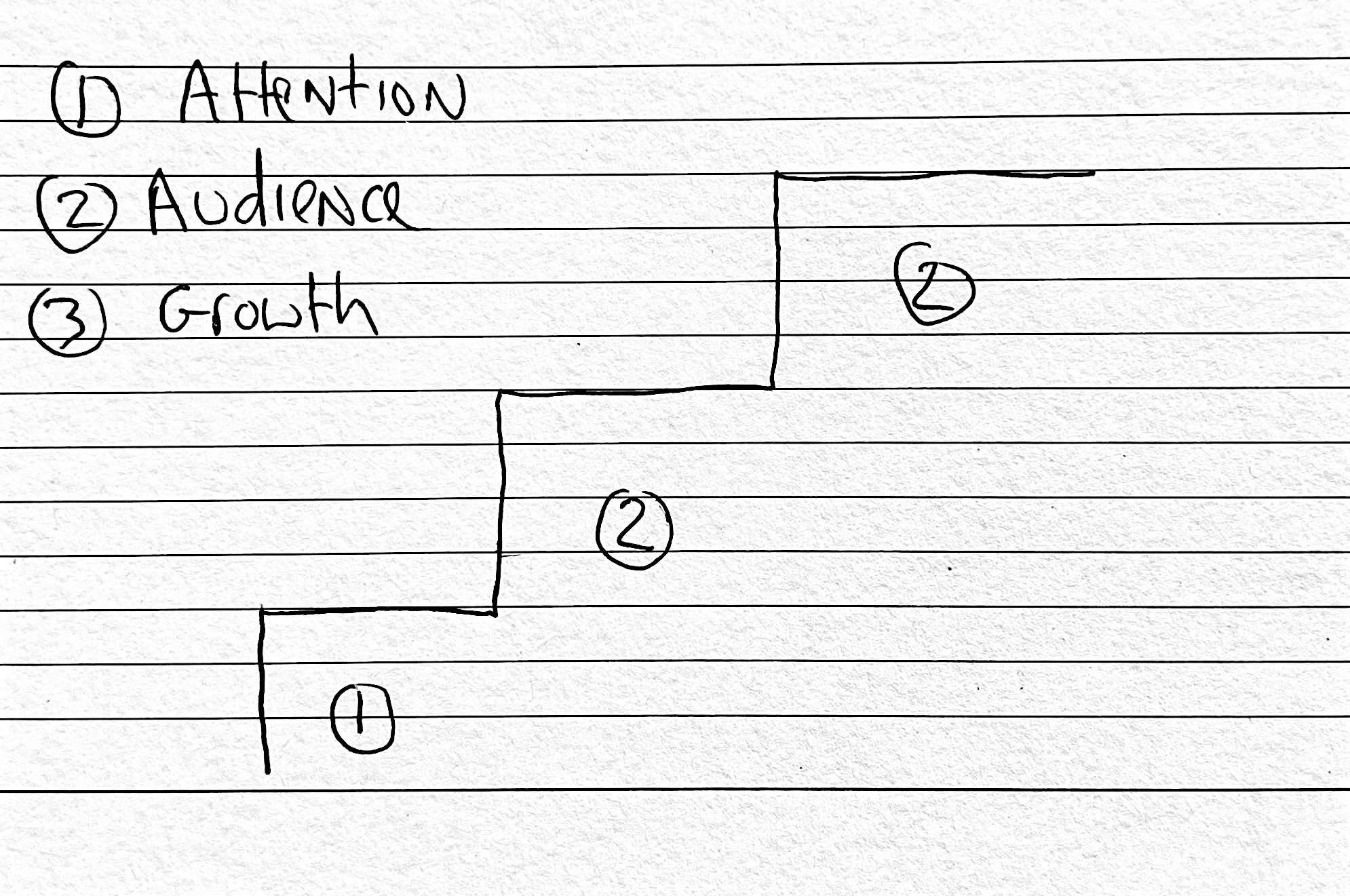 ---
2. My framework for being useful. (Beta test before launch.)
"A guiding principle of product design is the more iterations you can do – in front of real users -the better the product will be." From Write Useful Books. Rob Fitzpatrick.
With that firmly in mind, before I launch the online course, I will go and teach it first.
I have booked a venue in London for Feb 2nd. I will launch it on Monday. I will teach the art of micro-blogs:
- Why does non-obvious thinking get attention.
- The simple framework that increases your hit rate.
- Micro-blogs make it easy to keep going. Success goes to the most consistent.
- The art of standing out is being ultra-specific.
- How to be a category of one.
- 30 day writing challenge.
I will find out what works and what does not.
- Test in public.
- Weep in private.
Think about it: In our local town, comedians come and test their new material on a small audience in the town theatre.
They tell a joke.
They learn.
It is brutal. And telling.
The feedback loop is at the end of the show.
The muted applause tells you loud and clear where the work is to be done.
They learn from a small audience before they do the big shows.
They must get it nailed before.
I expect to do 3 Beta workshops at least. I am writing a 135-page book to go along with it. I will do this on the website of 'useful books'. This is a community that will give me feedback as I am writing.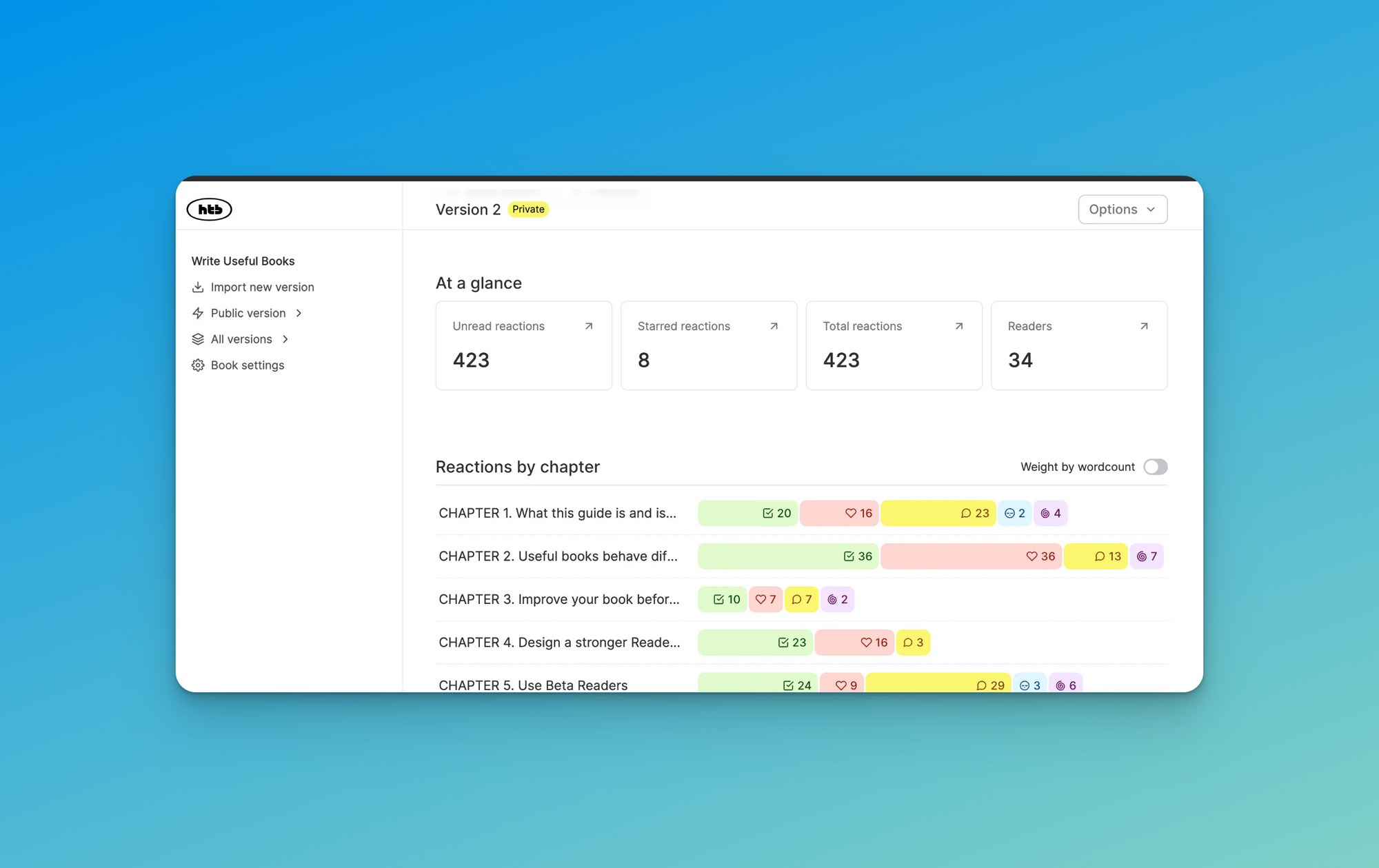 In short, spend more time on making it useful.
And then it sells itself.
---
3. How can I make it simple?
A while back, we invested over six figures into a new website. It was going to be the answer to everything. And it was a big step up. It was beautiful. But under the hood, it was complex. Only specialist developers could change anything.
A simple tweak became slow and costly. We put up with it for a couple of years because we had put so much money into it - the sunk cost fallacy in real life.
But this week, I decided to make a new stand-alone website for the online courses. And to use Kajabe because it makes everything so simple.
- Can it do email? Tick.
- Can it host the website? Tick.
- Can it do landing pages? Tick.
- Is it all based on drag-and-drop templates? Tick.
- Can it host online courses? Tick
- Can it host a podcast? Tick.
- Can it put the courses on its own app? Tick.
- Can it work with Shopify and all other bits? Tick.
- Can it provide a space to build community? Tick.
- Can I change something in a second? Tick.
The Swiss army of the knowledge as a service industry. And it's an absolute bargain. Will keep you informed.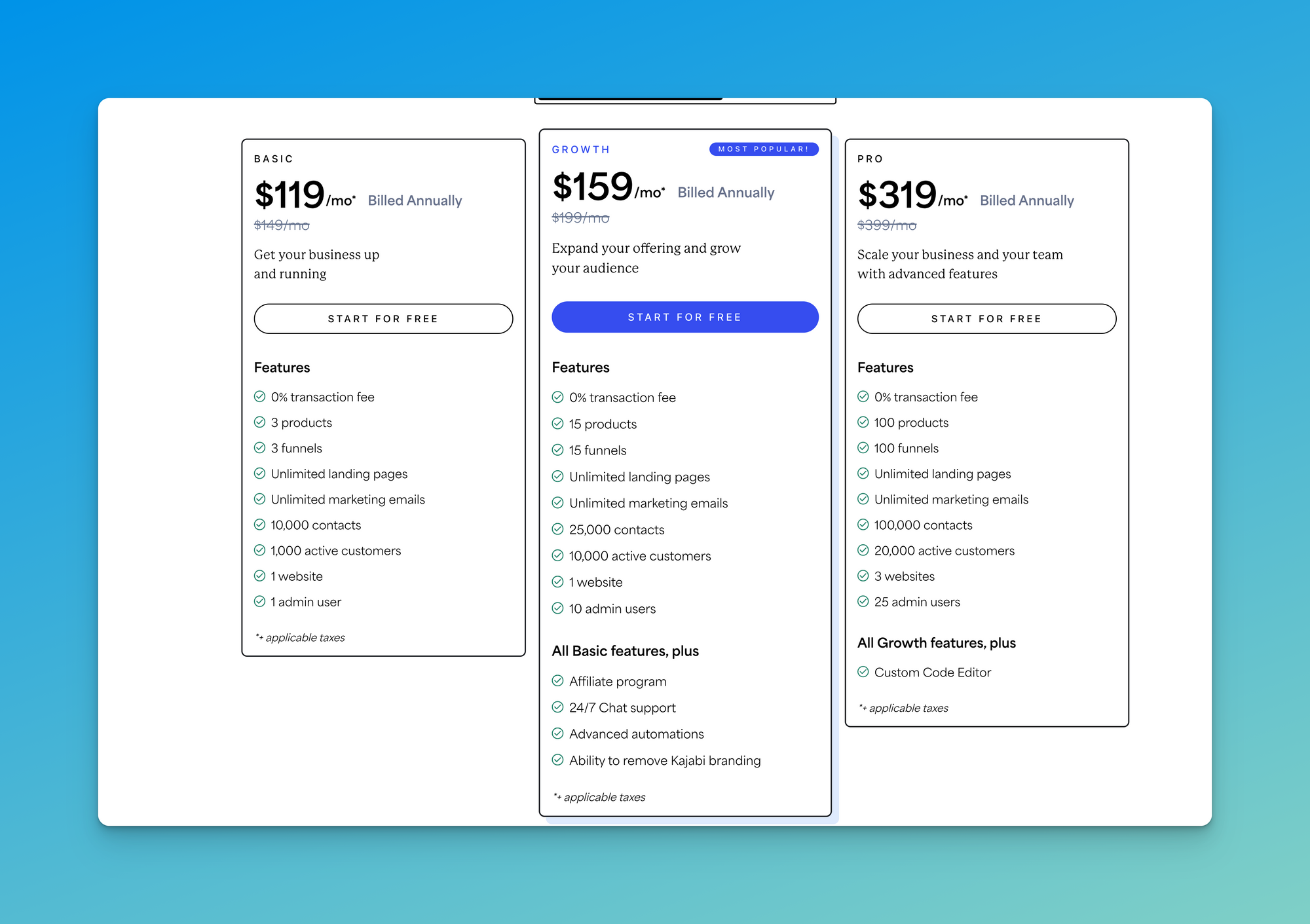 Let me know if this is helpful.
As you can see, I am working this out each week.
Have a great week.
David
---
If you want to discover how a newsletter can grow your business without working longer, my 3-Hour Newsletter Academy might be for you.